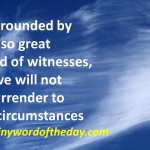 Two summers ago, Sulojana and I and our sons were at Yankee Stadium in New York for the very first time, watching a game between the Yankees and the Orioles along with our sons. For the record, we were in Section 202, Row 14, seats 32-35.
As the first inning began, we heard an unfamiliar chant erupt from the section next to us. Not the usual "Go Yankees, Go!" that one would expect. We soon deciphered the chant and discovered that the fans were calling out "Dickerson, Dickerson". Chris Dickerson, the center fielder that day, turned toward the chanting fans, promptly took off his cap and bowed slightly, acknowledging their cheer.
They then called out "Ichiro, Ichiro" and waited for Ichiro Suzuki, the left fielder to respond, which he did with his patented smile. They moved on to Raul Ibanez, the right fielder and then on to every one of the infielders except the pitcher and the catcher. It was quite obvious that every player relished their name being called out.
Later on, I would learn that we were witnessing a Yankee Stadium tradition. These are the famous (notorious?) Bleacher Creatures who occupy a block of seats in Section 203 and go through this "Roll Call" at every home game.
It reminded me of Hebrews 12:1 which begins with the words: "Since we are surrounded by so great a cloud of witnesses…let us run with perseverance the race that is set before us…"
Friends, the Lord wants us to remember that as we run towards our destiny, we are not alone.
The Father watches over us.
Jesus runs ahead of us (that is why v. 2 says that we run "fixing our eyes" on him. The Holy Spirit is within us.
And, if that wasn't enough, we have this "cloud of witnesses"–here on earth and in heaven–cheering us on, calling out our name…
Wow! I get goosebumps just thinking about it. That is why we are able to run "with perseverance", with that "Never Give Up" attitude. Amen?
"Surrounded by so great a cloud of witnesses, we will never surrender to our circumstances."
(This post first was first published as the DWOD for Oct. 16, 2012)