Jeeva Sam: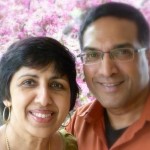 Pastor Jeeva Sam has served congregations in Saskatchewan and Southern Ontario as an ordained minister in the United Church of Canada for 31 years, currently serving Morgan's Point and Forks Road East United Churches in Wainfleet Township in the South Niagara region of Canada. His personal mission is to live as Jesus did–in intimacy with the Father and in the power of the Holy Spirit–and equip others to do the same.
He is married to Sulojana, his partner in life and in ministry. The Sams were one of three couples featured in 100 Huntley Street's 40 Day Love Dare in 2010. Together they have produced three great children–Priya, Sathiya and Jaya.
Darren Canning: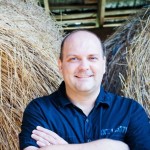 Darren did a Masters in Public Administration degree from Dalhousie University and a Philosophy and Political Science degree from Saint Mary's University. He also attended Masters College and Seminary where he worked on a Bachelor of Theology. For the last 12 years he has worked as an economist for the Federal Government of Canada, and in the last 4 years has traveled throughout Canada and the United States preaching the gospel and prophesying over many lives. He has been a part of a revival in the Ottawa Valley that has touched 1000's of lives since 2008.
Darren is married to Lydia. Together they raise four sons. Darren also has two daughters from a previous marriage.