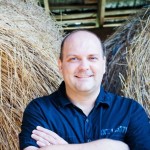 "Those who belong to Christ Jesus have crucified the sinful nature with its passions and desires." (Galatians 5:24)
The self matters very little. What I desire, what I think I need, what I think I want to do does not matter. All that matters is God. This life that I live must be lived in absolute surrender to the will of God. Those that live for self will die to self. Those who live to promote their own agenda will die in abandonment and the grave. This longing for self is a false longing.
I will be honest with you, dear reader. There are times that I notice my self wanting to be served rather than to serve. There are times when I would rather sit at a table and have someone wrap a cloth around his or her arm and wait upon my every desire – to be treated with respect and dignity. This desire is false because it does not emanate from the heart of Christ. Christ came to serve and not to be served. He came to give his life and not to pick it up.
Even when I work hard and have success I still do not deserve to be served. Even if I have worked for 12 hours straight and feel weary and tired I do not deserve to come home and expect to be waited upon hand and foot. The heart of Christ within me must come home – pick up the towel – and wash the feet of those whom I love. In this dying to self and the desire to be served I will find my new life. Christ within me will glow and those that I love will be edified and built up rather than torn down.
When I expect something from those I love they will live in the pain of my expectation, but when I expect nothing and give, then those that I love will be free to love me in return, since there will be no expectation from me to unsettle them.
My prayer becomes: "Father in heaven, please free me from the desire to be served and radiate a servant's heart within me. Help me to come to the place of pure desire – a place of serving you and those you bring my way. Holy Spirit, help me to die to the need to have others serve me. Help me to be a servant to the world."
I believe if you will pray this prayer now a new anointing will come upon your life and you will be set free to serve the body of Christ in a brand new way. Try praying this prayer sincerely. It is my belief that you will be surprised by the joy it brings to your spirit.
(This post first appeared as the DWOD for Oct. 24, 2012)